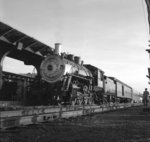 C&S 638 at Denver Union. While I'm not sure of exactly which trip this is, it was probably between 1960 and 1962.
Date: 12 Dec 2013
Owner: Nathan Holmes Collection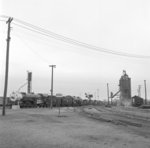 Long lines of dead steam engines (and some not so dead, like 632 on the right) at C&S Rice Yard in Denver, CO, during 1959.
Date: 12 Dec 2013
Owner: Nathan Holmes Collection